Hi guys,
this is an ultra long distance skating tour in the middle of Europe (1200 k). The tour starts in the south-west of Germany, crosses Switzerland and goes 400 k through the east of France. Surfaces and scenery are excellent. The date is July 28 to August 8, 2012:
www.skateandrailultra2012.de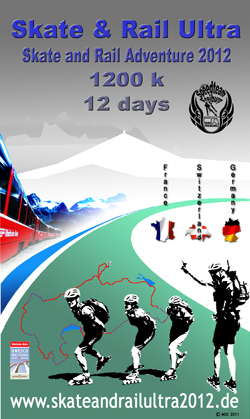 There are already international skaters from Sweden, France, Switzerland, the Netherlands and Germany in the team.
One long distance skater is still missing to complete the team of 12! Please contact me as soon as possible, if you are interested. The price is 700 Euros.
See you
Michael Seitz
Micha@Speedteam-Freiburg.de