I'm going to try again. I reshaped my h-block (grind plates).
I'm going skating tonight to see how well they work.
Here are two shots of my new alterations :
First one, you can see an end on view as well as a side profile of the one below it.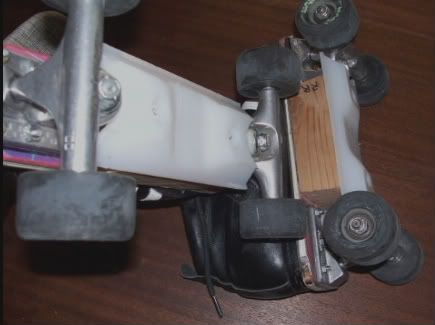 The second shot shows how angled the sides are (right behind the trucks) for torques.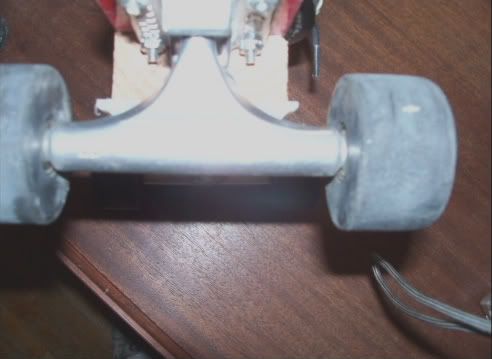 I wasn't happy with the picture quality on Myspace, so I've recaptured all my new skate building pics on photobucket, with detailed captions explaining the steps taken. If anyone wants to go see my pics, go here :
http://s565.photobucket.com/albums/s...204%2014%2009/