I was looking at my beige color Diamond plates, and how they have two nuts on the kingpin - well really one 7/16"-20 Nylock nut facing the cushions, and one 1/2" hex integrated into the kingpin itself, which faces the plate and locks the kingpin in place against it.
Which has been popular in Europe for ages.... Look at the ATLAS and the Paioli high end plates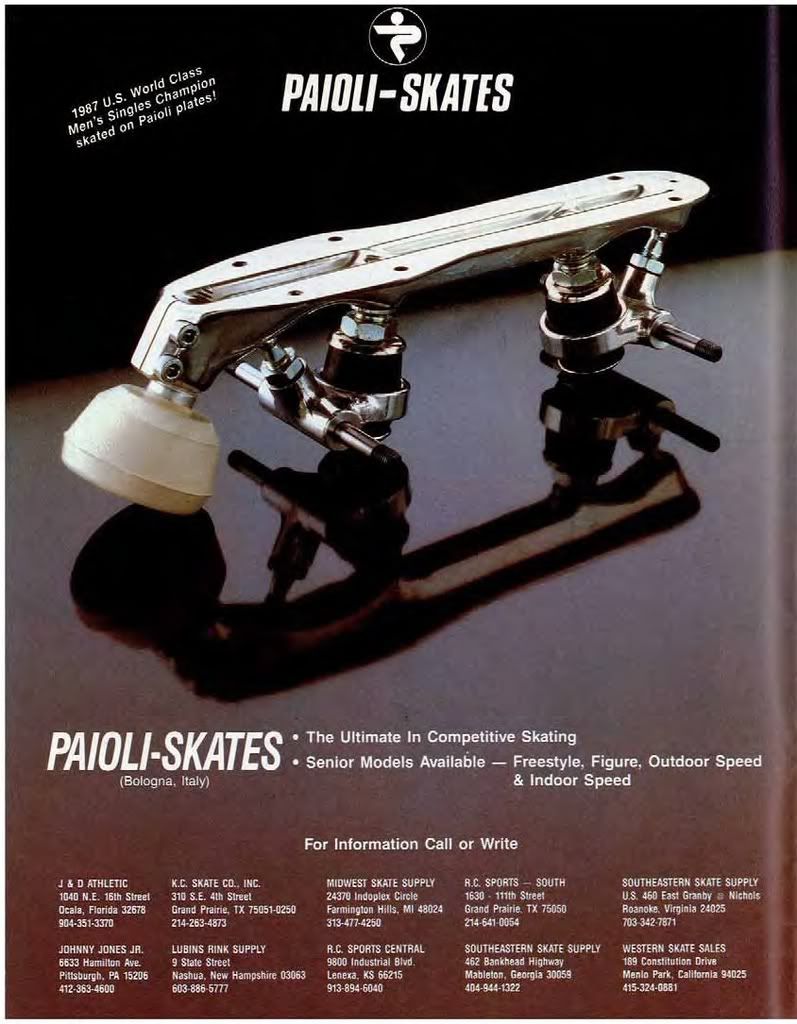 They are click adjusters....The use of the nylock adjuster is unique to the Whips in my experience...
This allows ALL the cushion adjustments to be done with just a single 5/8" wrench turning the Nylock. What a brilliant & simple kingpin concept.
Yes.....
So I decided I would try to duplicate this on my SG Century plates by ordering four jam nuts and four Nylock jam nuts, to see if I could replace the ONE larger nut with a new pair of jam nuts.
After measuring the Century kingpin as a nominal 3/8" OD thread, I eyeballed it as being clearly a FINER thread pitch than a COURSE 3/8"-16. So I went ahead and ordered the nuts online in the NORMAL U.S. FINE THREAD SIZE of 3/8"-24TPI.
Well you are already laughing I'm sure,
Only because you didn't do your homework. The Sure Grip / Chicago king pin thread has been detailed here before...
as I come to find on delivery that, not only is the pair of nuts TOO THICK together to fit in the space of the single original STD nut, but they will only turn onto the kingpin for less that two turns before SEIZING UP TOTALLY! Turns out the SG Century kingpins are a TOTALLY NON-STANDARD THREAD SIZE of 3/8"-20TPI!!
Depends on what YOU mean by standard. That particular thread is 3/8 x 20 BSF or British Standard Fine... Check your Marks' Standard Handbook for Mechanical Engineers....
So, my main question is -- do you stock (or know where to get) jam nuts in this odd size/pitch combo? For what possible reason would they do this?
I have never seen a nylock that size....
I am so annoyed by this that I am considering RE-TAPPING the PLATE HOLES using a STANDARD FINE PITCH METRIC M10-1.25 TAP, especially since I also found that the old rusty kingpins & nuts of my Chicago Panther plates are in this same goofy size too.
The M10x1.25 is almost an exact match on on the PITCH,
Yeah 20.25 tpi
and only SLIGHTLY BIGGER on the OD, so it should follow the GOOFY SIZE old thread perfectly as it cuts the new Metric STD one. Have you ever done this. Any thoughts.
I have done a couple of plates 3/8 x 16 and they are holding well....

I have never found any easily available metric hardware that suited my weight requirements... Maybe you have a better source...

I notice you call that a "goofy size".... If I was building a product and wanted to make sure you didn't go to the hardware to purchase replacement parts.... Thank the Ware Bros. Chicago has been using that pitch (as you noted) forever. The 1914 patent plate (you know, the ones everyone on eBay says were made in 1914...
) uses them.

A little Google work and I find these guys.... http://www.britishfasteners.com right here in the good old US of A

They have 3/8 x 20 BSF nyloc nuts.