Pictures of some of the things I saw skating up and down Venice Beach and Santa Monica Beach in Southern California on Saturday, March 31, 2007.
_________________________
Here's what the weather was like at the beginning of my skate. The Santa Monica Pier and roller coaster are just ahead on the left but you can't see any part of them because of the fog.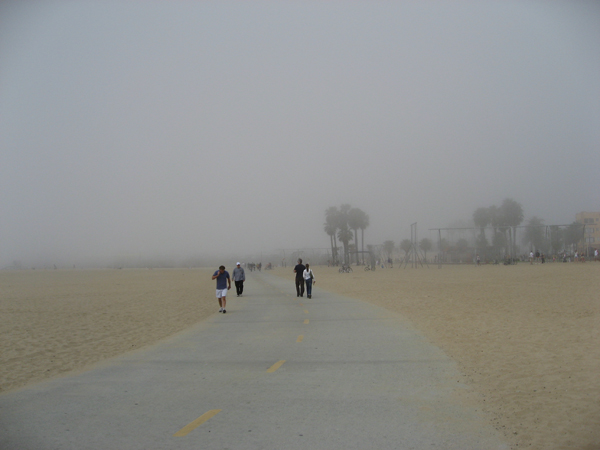 The two cute guys below were selling gadgets in Venice Beach that you can strap onto your shoes so you can glide along on your heels. The idea is like Heelys except these can be removed from your shoes, they are adjustable for any shoe size, they have tiny flashing lights in them, and they have much larger wheels then Heelys.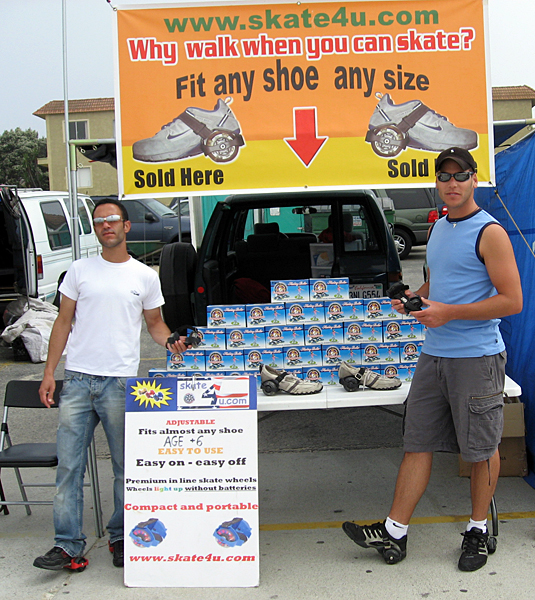 I think the hockey player in the yellow pants is saying hello to me!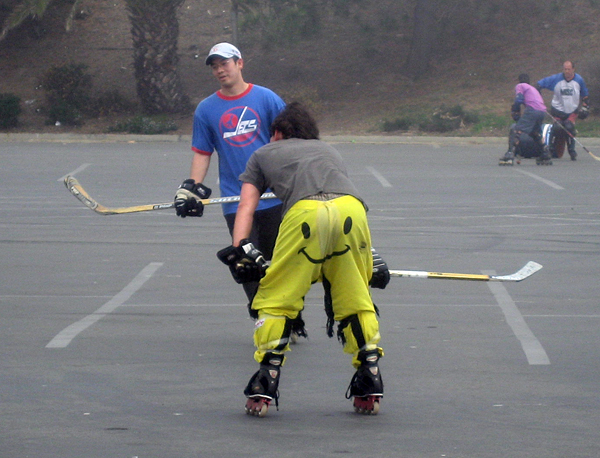 Hmmm... something new. now we are not suppose to go beyond this point.
Uh oh - now you can see I am beyond the barrier. BAD GIRL! This skater and all the cyclists behind him followed me right past the detour sign so I was a bad influence on everybody that day.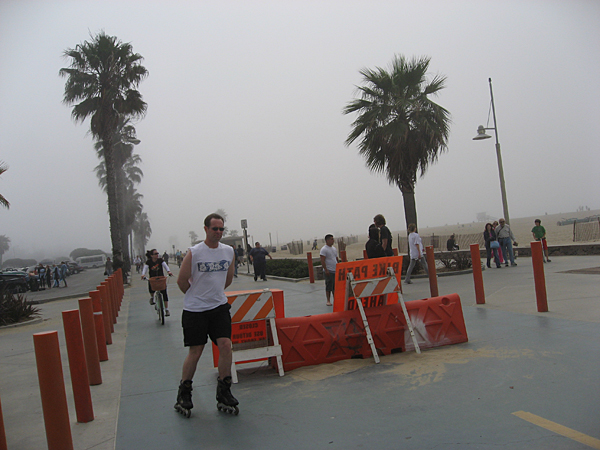 If you have friends who don't skate or cycle they can rent a three or four wheel beach cruiser in Venice or Santa Monica. These are fun, but if I'm going to skate with little kids in beach cruisers I prefer to do it on weekdays (Monday-Friday) when the trail is not so crowded.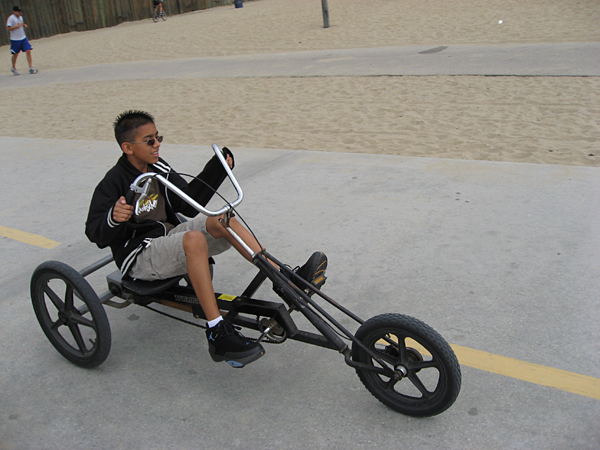 "Hot Dog on a Stick" has the best fresh lemonade.
I just HAD to take a photo of this couple. These two sure did get me
daydreaming about who I might bring along on my next skate.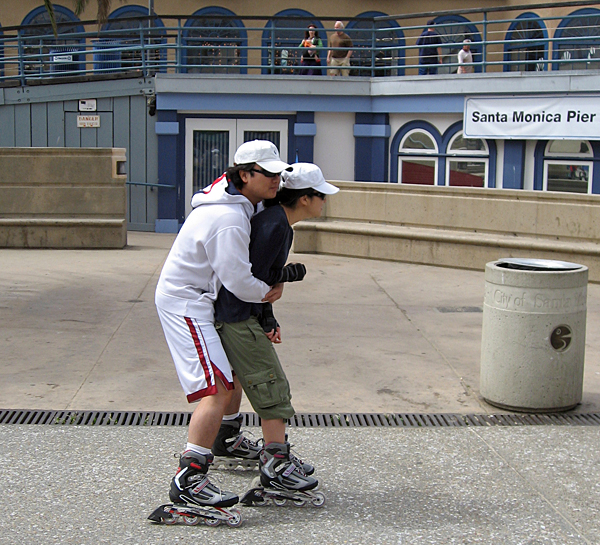 Finally they stopped hugging but they still can't let go of each other.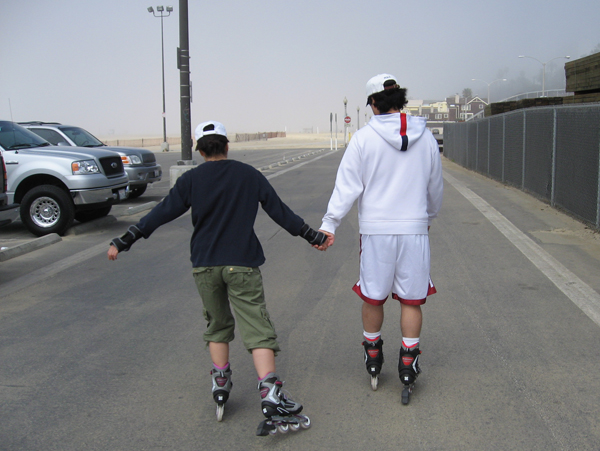 Santa Monica beach is for everybody.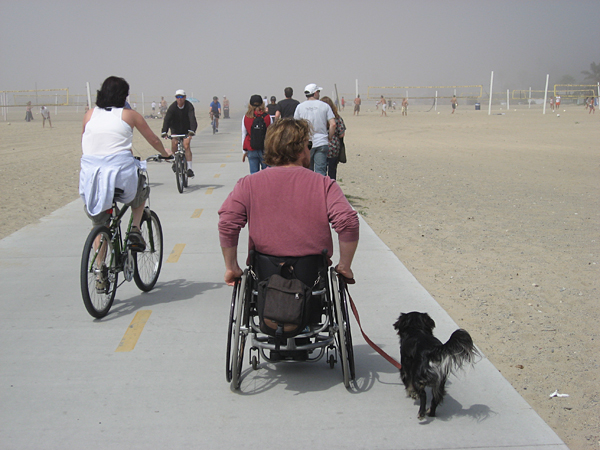 Baby train!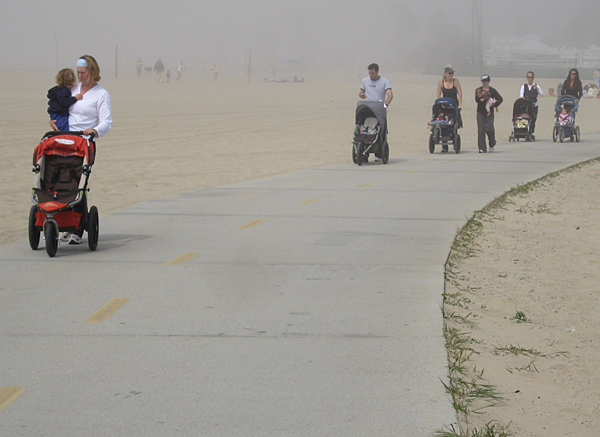 Aaaaaaaaah.... SUN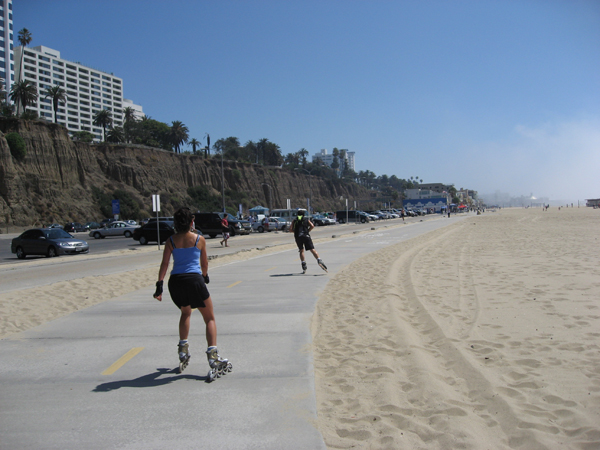 View of Santa Monica and Palisades Park
Aquarium under the Santa Monica Pier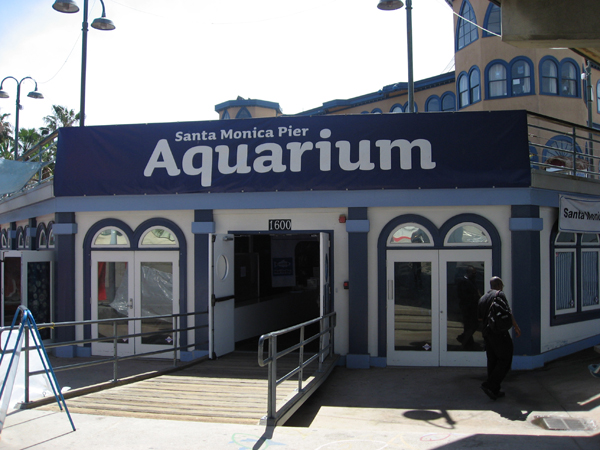 What happens when you skate without your elbow pads (ouch!). Those two walking by are looking at me like... "why is that silly girl taking pictures of herself?"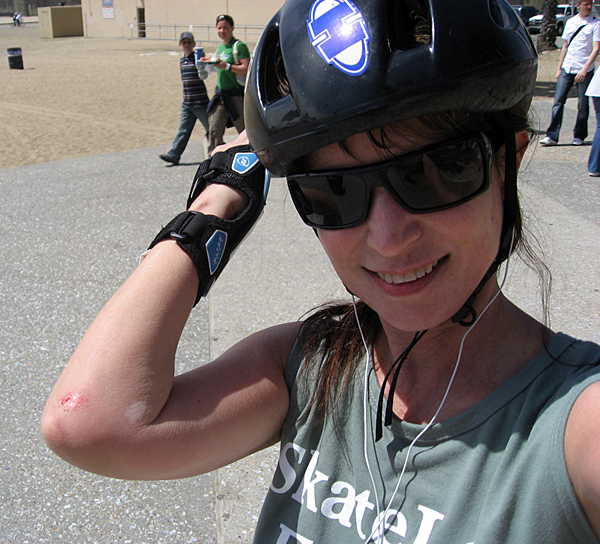 New Muscle Beach is in Venice and it has indoor and outdoor areas but the original Muscle Beach was all outdoors and it was located next to the Santa Monica Pier on the Venice side.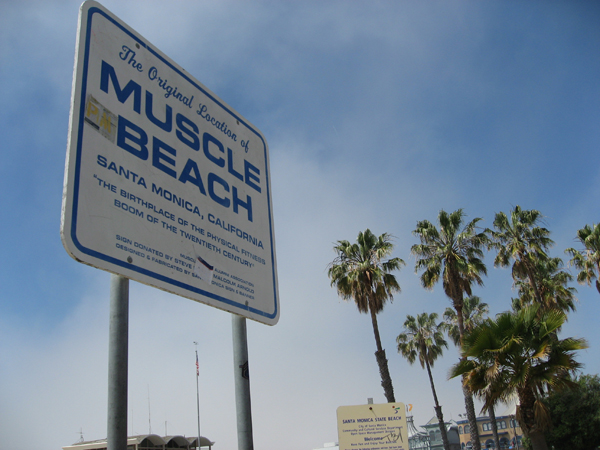 Some of the equipment at Old Muscle Beach in Santa Monica.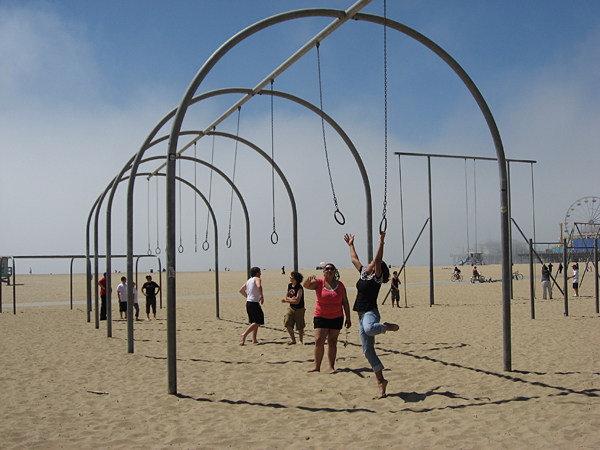 Quad Skater in front of the Santa Monica Pier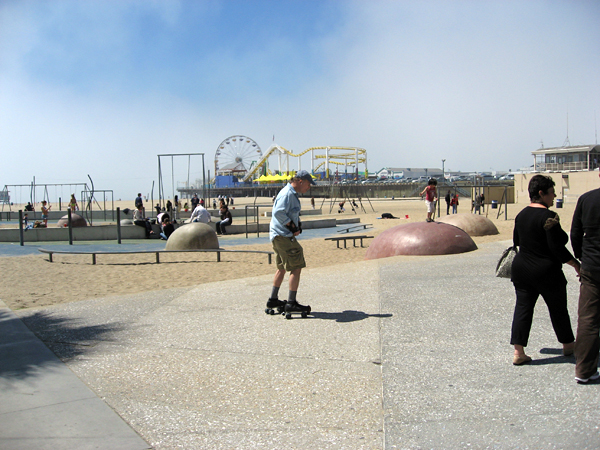 It's not yet noon and Venice beach is already hopping with street vendors and entertainers.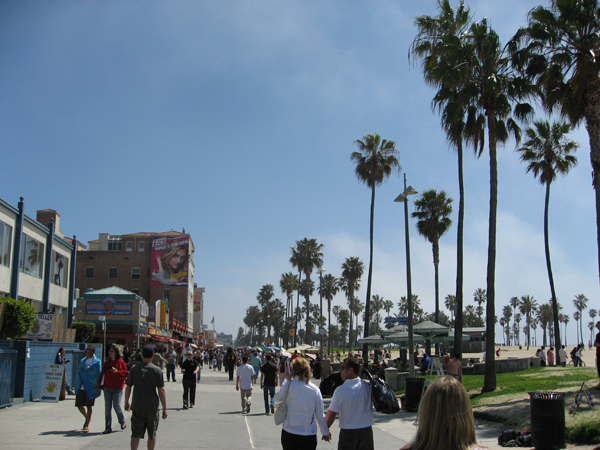 OMG - Harry Perry skating on Landrollers!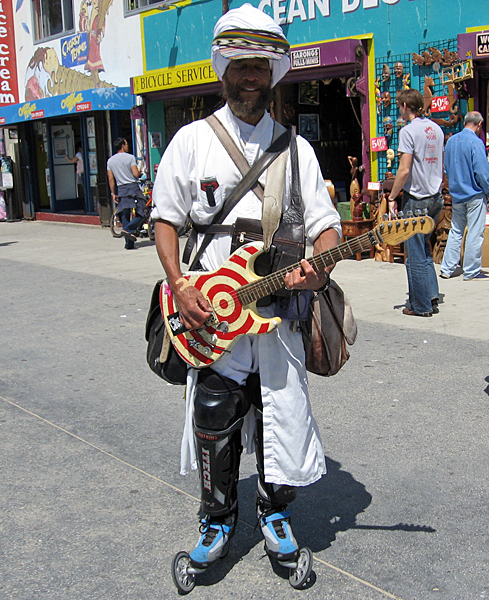 - Kathie