Hello Doc, I'm new here but have been lurking quite a bit
I just bought this gorgeous pair of Riedell rs-1000 with leather soles. When I took off the awful omega plastic plates, I found these giant holes.
Can you work some magic with these? or are my dream skates ruined?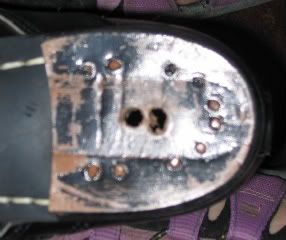 Thank you so much!
Julie
Fresh Meat for the Rose City Rollers